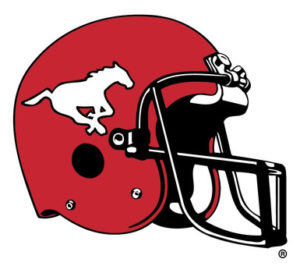 Former Calgary Stampeders General Manager Rogers Lehew of Corsicana, Texas passed away at the age of 92 on Tuesday according to Rogers Sportsnet. Lehew was in charge of the Stampeders from 1965 to 1973, and won a Grey Cup in 1971.
As a general manager with the Stampeders, Lehew had a record of 79 wins and 63 losses, and two ties. When the Stampeders won the Grey Cup in 1971, they beat the Saskatchewan Roughriders two games to none in a best of three series. The first game was a 30-21 Stampeders win in Calgary, and the second game was a 23-21 Stampeders win in Saskatchewan. Calgary then beat the Toronto Argonauts 14-11 to win the 59th Grey Cup from Empire Stadium in Vancouver.
Prior to being the general manager of the Stampeders, Lehew worked as the Stampeders' assistant coach, the co-ordinator of minor football development, and assistant general manager from 1959 to 1964. After his time in the Canadian Football League, Lehew was the vice-president and assistant general manager of the Detroit Lions of the National Football League from 1974 to 1978.
Prior to working in the CFL, Lehew played football and baseball at the University of Tulsa. He was with the University of Tulsa Golden Hurricane from 1946 to 1949 as a guard. After his time with the Lions, Lehew moved back to Calgary.