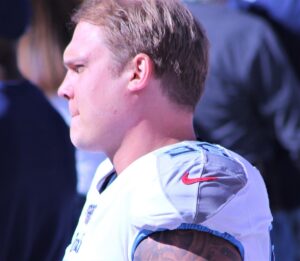 According to Patrik Walker of CBS Sports on Friday, the Dallas Cowboys have signed defensive tackle Brent Urban of Mississauga, Ontario. The terms of the deal are for one year, and $1.75 million. Of the $1.75 million, $500,000 worth is guaranteed.
The Cowboys will be the fourth National Football League team that Urban has played for. He previously spent four seasons with the Baltimore Ravens from 2015 to 2018, four games with the Tennessee Titans in 2019, and the last two seasons with the Chicago Bears.
Last season in Chicago, Urban played in 16 games for the Bears, of which he started eight games. He had 36 combined tackles (17 solo tackles and 19 assisted tackles), four quarterback hits, two tackles for a loss, 2.5 sacks, and one pass deflection. Urban also had two combined tackles (one solo tackle and one assisted tackle) in the Bears 21-9 loss to the New Orleans Saints in the NFC Wildcard game on January 10.
For his career, Urban has played in 70 NFL games. He has had 104 tackles (60 solo tackles and 44 assisted tackles), 10 tackles for a loss, nine quarterback hits, eight pass deflections, and six sacks. He now joins a Cowboys team that had a horrible defense in 2020. The Cowboys gave up 473 points, the third most in the NFC. Only the Detroit Lions (519 points), and the Minnesota Vikings (475 points) gave up more points than the Cowboys in the conference.