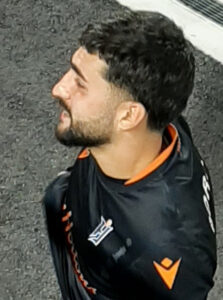 Forge FC, based out of Hamilton, Ontario, won their fourth Canadian Premier Soccer League title on Saturday. In the championship game, they defeated Cavalry FC 2-1 at Tim Hortons Field in Hamilton.
The final was actually tied at zero goals apiece after 90 minutes, when Ali Musse put Cavalry FC up 1-0 in the 101st minute. Beni Badibanga then tied the game at one goal each when midfielder Tristan Borges of Toronto, Ontario scored the game-winning goal in the 111th minute on a corner kick. It was without a doubt the biggest goal Borges has ever scored in his soccer career. The 25-year-old has played 10 games internationally for Team Canada.
The top five teams from the Canadian Premier League regular season qualified for the playoffs. Pacific FC, based out of Victoria, British Columbia, beat York United, based out of Toronto, Ontario, 1-0 in the 4-5  play-in round. In the 1-2 game, Forge FC beat Cavalry FC 2-1. In the 3-4 game, Pacific FC beat the HFX Wanderers 1-0, and then advanced to the semifinal, where they lost to Cavalry FC 2-1.
This was the fourth time Forge FC has won the Canadian Premier League season. They previously won in 2019 by a score of 2-0 over Cavalry FC in a two-game total point series. The Forge FC then won in 2020 by a score of 2-0 over the HFX Wanderers in Charlottetown, Prince Edward Island, and then in 2022 by a score of 2-0 over Atletico Ottawa at Toronto Dominion Place in Ottawa, Ontario.