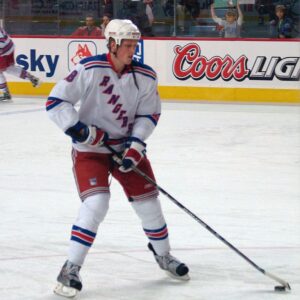 According to Colton Davies of dailyfaceoff.com, the Philadelphia Flyers signed Marc Staal of Thunder Bay, Ontario to a one-year contract worth $1.1 million on Monday. The Flyers are the fourth team Staal has played for following 13 seasons with the New York Rangers from 2007 to 2020, two seasons with the Detroit Red Wings from 2020 to 2022, and this past season with the Florida Panthers.
In 2022-23 with Florida, Staal had three goals and 12 assists for 15 points. He was a +10 with 43 penalty minutes, 55 shots on goal, 122 blocked shots, 152 hits, 14 takeaways and 25 giveaways.
Also this past season Staal was part of a Panthers franchise that reached the Stanley Cup Finals. Florida lost in five games to the Vegas Golden Knights. However, Florida's run to the finals deserves praise because they entered the 2023 Stanley Cup Playoffs as the eighth seed, and then they upset the Presidents' Trophy champion Boston Bruins in the Eastern Conference quarterfinals, the Toronto Maple Leafs in the Eastern Conference semifinals, and then the Carolina Hurricanes in the Eastern Conference Finals.
Marc Staal is one of the four Staal brothers to have played in the National Hockey League. He is joined by Eric, who also played last season with the Panthers, Jordan, who is the current captain of the Carolina Hurricanes, and Jared, who plated the 2012-13 season with the Hurricanes.