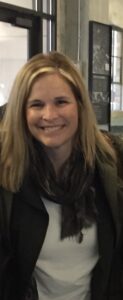 There are five teams undefeated so far at the 2021 Canadian Olympic Curling Trials in Saskatoon, Saskatchewan. The winner of the men's event and women's event will represent Canada at the 2022 Olympic Winter Games in Beijing.
On the women's side, the teams skipped by Canadian Olympic gold medalist Jennifer Jones of Winnipeg, Manitoba, and Tracy Fleury of Sudbury, Ontario have records of 3-0, and 2-0 respectively. While on the men's side, Canadian Olympic gold medalists Brad Gushue of St. John's Newfoundland and Brad Jacobs of Sault Ste. Marie, Ontario are 2-0, while Mike McEwen of Winnipeg, Manitoba is 1-0. Jones and Jacobs won a gold medal for Canada at the 2014 Olympic Winter Games in Sochi. Gushue won a gold medal for Canada at the 2006 Olympic Winter Games in Torino.
Jones's victories came in draw one on Saturday, where she defeated Krista McCarville of Thunder Bay, Ontario 8-5, in draw three on Sunday, where she clobbered Jacqueline Harrison of Watertown, Ontario 10-2, and in draw five, where she beat Laura Walker of Edmonton, Alberta 8-7 in 11 ends. Fleury's wins have come over Kerri Einarson of Gimli, Manitoba by a score of 7-4, and Edmonton's Kelsey Rocque by a score of 8-6.
Jacobs has beaten Toronto's John Epping 9-3, and Regina's Matt Dunstone 7-6. Gushue beat Edmonton's Brendan Bottcher 6-4 and Edmonton's Kevin Koe 7-3. McEwen beat Dunstone 7-2.