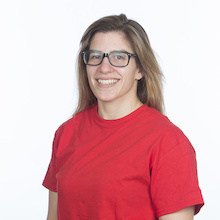 Michelle Fazzari of Hamilton, Ontario won Canada's first medal on Wednesday at the 2017 World Wrestling Championships in Paris, France. Fazzari won a bronze medal in the women's 58 kilogram category.
Fazzari won her first two matches. She beat Valeria Koblova Zholobova of Russia 2-1 in her first match and got fortunate because Zholobova withdrew because of an injury. Fazzari then beat Iryna Petrovna Netreba of Azerbaijan rather easily by a score of 11-0 in the quarterfinals.
After losing to American Olympic gold medalist Helen Maroulis of the United States 10-0 in the semifinals, Fazzari came back to beat Elin Johanna Nilsson of Sweden quite easily 7-0 in one of two bronze medal matches. Maroulis meanwhile beat Marwa Amri of Tunisia in the gold medal match 11-0.
Maroulis and Amri are both Olympic medalists. Maroulis won the gold medal in the women's 53 kilogram weight class at the 2016 Olympic Games in Rio de Janeiro and Amri won the bronze medal in the women's 59 kilogram weight class at the last Olympic Games. Even though Maroulis is from Rockville, Maryland, she has a Canadian connection. She attended Simon Fraser University in Burnaby, British Columbia.
The bronze medal will be a huge confidence boost for Fazzari as she prepares for the 2020 Olympic Games in Tokyo. Fazzari has been ranked as high as number two in the world, and lost her opening round match 3-1 at the 2016 Olympic Games in Rio de Janeiro to Elif Jale Yesilirmak of Turkey.