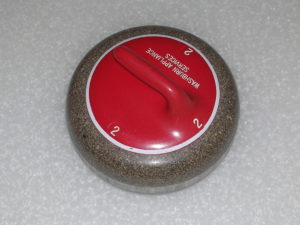 The 2018 Scotties Tournament Hearts in Penticton dropped down from to eight teams on Thursday when Ontario defeated Newfoundland 11-8 in a high scoring tie-breaker. That left the first ever championship pool to consist of Manitoba, Alberta, British Columbia, Team Canada, Nova Scotia, Ontario, Northern Ontario, and for the first year ever Team Wildcard.
In an interesting concept, for the first time ever Curling Canada had a play-in game on the night before the Scotties, which consisted of the top two teams in the Canadian Team Ranking System that had not yet qualified for the Scotties Tournament of Hearts, On Friday, fourth ranked Kerri Einarson of Winnipeg defeated Calgary's Chelsea Carey 7-4. It was a brilliantly played curling game for the entire Einarson team, who played the game of their lives just to qualify for the Scotties.
For the entire week, Team Einarson has been the most dominant squad. They have posted a record of 8-1 and lead the championship pool standings. Their only loss came to Northern Ontario's Tracy Fleury on Monday evening in a 7-5 defeat. Since then they have rattled off five straight wins including a 7-5 win over Ontario and a 6-5 win over British Columbia in championship pool action on Thursday.
However, it was Einarson's win on Wednesday, that was the most impressive to date. In an all-Winnipeg battle, Einarson hammered the 2014 Canadian Olympic gold medalist Jennifer Jones in dominant fashion by a score of 9-4. The win had even deeper meaning for Einarson because prior to the game, she was 0-17 against Jones.
At 8-1, Einarson leads Manitoba, Alberta and Nova Scotia, who are tied for second at 7-2. Northern Ontario is at 6-3, Team Canada is at 5-4, and Ontario and British Columbia are at 4-5.
One could make the argument that the Scotties Tournament of Hearts really began on Thursday with the field being dropped from 16 to eight. It should be an extremely interesting Friday of action as the field drops from eight to four.