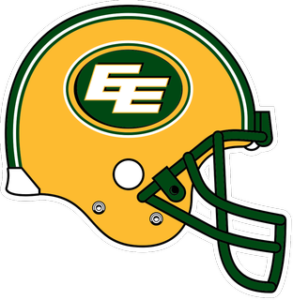 The Edmonton Football Team signed linebacker Kevin Brown of Indianapolis, Indiana according to Dave Campbell of 630 CHED on Wednesday. Brown had played the last three seasons with the Ottawa Redblacks, and had three sacks, two interceptions, one forced fumble, one fumble recovery, two pass deflections, 112 defensive tackles, 37 special teams tackles, and 149 total tackles in 42 games.
In 2019, Brown had 42 defensive tackles, 13 special teams tackles, 55 total tackles, one forced fumble, and one interception. Brown's interception and forced fumble came in the same game for the Redblacks, in a 28-21 loss to the Toronto Argonauts, on October 11, 2019.
Brown will now be reunited with Edmonton defensive co-ordinator Noel Thorpe. Brown and Thorpe were with the Redblacks in 2018 and 2019, as Thorpe was Ottawa's defensive co-ordinator for those two seasons. Due to the fact that Thorpe has a lot more Canadian Football League coaching experience than Jaime Elizondo, it was a little bit of a surprise that the Edmonton hired Elizondo over Thorpe when the head coaching position became open on January 25. At the time, Scott Milanovich left the Edmonton head coaching job to be the quarterbacks' coach of the Indianapolis Colts of the National Football League. Unfotunately, due to coronavirus, Milanovich never got a chance to coach Edmonton.