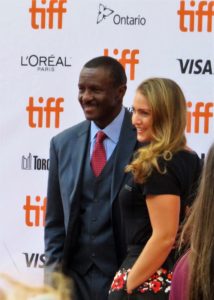 Dwane Casey has been named the 2018 National Basketball Association coach of the year.However even though he is currently the head coach of the Detroit Pistons, he is winning the award for his outstanding regular season work with the Toronto Raptors.
Casey received 292 total points to beat Quin Snyder of the Utah Jazz by 75 points. He had 39 of the 100 first place votes and 27 second place votes. Brad Stevens of the Boston Celtics was in third place with 203 votes.
This past season, the Raptors had their best regular season record in franchise history. They posted a record of 59 wins and 23 losses for a winning percentage of .720. However Toronto was unable to continue their regular season success into the postseason as they were swept by the Cleveland Cavaliers for the second straight year in the Eastern Conference semi-finals. As a result, Casey paid the price and was replaced by Nick Nurse.
Casey becomes only the second coach in NBA history to be fired in the same offseason as winning coach of the year. The first was George Karl who won the NBA coach of the year award with the Denver Nuggets and was fired 29 days after in 2013.
An ironic thing about Casey and Karl is they have both coached under current Raptors president of basketball operations Masai Ujiri. Karl was let go by the Nuggets the same offseason that Ujiri left Denver for Toronto. It was Ujiri's controversial decision to fire Casey.
Other NBA award winners were James Harden of the Houston Rockets (most valuable player), Ben Simmons of the Philadelphia 76ers (rookie), Rudy Gobert of the Utah Jazz (defensive), former Toronto Raptors shooting guard Lou Williams of the Los Angeles Clippers (sixth man), and Victor Oldaipo of the Indiana Pacers (most improved).