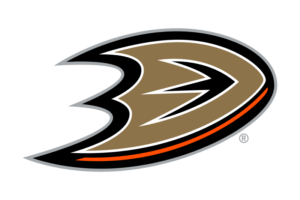 According to Rogers Sportsnet on Tuesday, the Anaheim Ducks have named Martin Madden of Quebec City, Quebec their assistant general manager. Madden will be entering his 14th season in the Ducks organization. He had spent the last 12 years as the Ducks Director of Amateur Scouting.
Madden will have an expanded role under Ducks general manager Bob Murray of Kingston, Ontario. According to nhl.com, Madden will have greater responsibility in "a majority of hockey operations directives and initiatives." He will continue to have a significant role with the Ducks in the scouting department at all levels.
In addition to being the director of amateur scouting for the Ducks, Madden was the director of administration with the Ducks during the 2018-19 National Hockey League season. Prior to his time with Anaheim in 2008, Madden spent seven seasons as a scout with the New York Rangers from 1998 to 2005, and then three seasons as a scout with the Carolina Hurricanes from 2005 to 2008. In 2006, Madden was part of the Hurricanes squad that won the Stanley Cup.
While getting his masters in finance from HEC Montreal, Martin Madden was a scout for the Halifax Mooseheads of the Quebec Major Junior Hockey League during the 1997-98 season. Martin Madden's father also has a NHL connection. Martin Madden Sr. was the general manager of the Quebec Nordiques from 1988 to 1990.