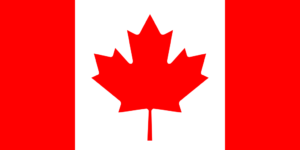 Kevin Drury of Toronto, Ontario and Brittany Phelan of Sainte-Agathe-des-Monts, Quebec each won a medal for Canada on Monday at World Cup ski cross competitions in Arosa, Switzerland. Drury won the silver medal in the men's ski cross and Phelan won a bronze medal in the women's ski cross.
Due to the poor weather conditions, the ski cross racers did not compete against other ski cross racers simultaneously down the hill in the elimination rounds or finals. The overall placements were decided based on their qualification times.
Drury had a qualification time of 31.97 seconds. Viktor Andersson of Sweden won the gold medal with 31.66 seconds. Victor Oehling Norberg of Sweden won the bronze medal with 32.02 seconds.
Drury reached the podium by 0.23 seconds. Marc Bischofberger of Switzerland finished in fourth place with 32.20 seconds.
Drury now climbs to seventh place in the World Cup men's ski cross standings with 98 points. Terence Tchiknavorian of France leads with 140 points.
On the women's side, Phelan had a time of 35.02 seconds. Sandra Naeslund of Sweden won the gold medal with a time of 34.14 seconds. Heidi Zacher of Germany won the silver medal with 34.96 seconds.
Phelan reached the podium by 0.19 seconds over multi-sport athlete Georgia Simmerling of Vancouver, British Columbia. Simmerling won the bronze medal in women's team pursuit cycling at the 2016 Olympic Games in Rio de Janeiro, and will be trying to follow in the footsteps of Clara Hughes (who has earned medals at the Winter and Summer Olympic Games) at the 2018 Olympic Winter Games in Pyeongchang.
In the women's World Cup ski cross standings, Phelan remains in third place with 150 points. Naeslund leads with 260 points.