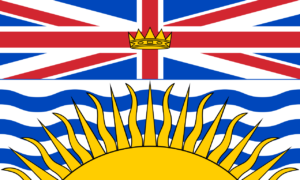 Remi Drolet of Rossland, British Columbia won his second gold medal in cross country skiing at the 2019 Canada Winter Games in Red Deer, Alberta.  Drolet, who previously won the male 10 kilometre freestyle interval start on Monday, won the gold medal in the male 15 kilometre mass start classical on Thursday. In the female 10 kilometre mass start classical, the gold medalist was also from Rossland, British Columbia as Jasmine Drolet had the fastest time.
In archery, Marie Angela Lynn Alexandra Paquette of Quyon, Quebec won the gold medal in the female compound. Meanwhile, Prince Edward Island won their second medal at the Canada Winter Games as Kristen Arsenault of Abrams Village won the silver in the female compound. In the male compound, the gold medalist was Austin Taylor of Winnipeg, Manitoba. In the female individual recurve, the gold medalist was Marie-Eve Gelinas of Trois-Rivieres, Quebec, and in the male individual recurve, Hunter Chipley of Estevan, Saskatchewan won gold.
In figure skating, the gold medals went to Matthew Newnham of St. Albert, Alberta (male novice), Kaiya Ruiter of Calgary, Alberta (female novice), Jamie Fournier of Montreal, Quebec and Gabriel Farand of Granby, Quebec (pairs novice) and Kiera Kam of Burnaby, British Columbia and Matthew Carter of Langley, British Columbia (ice dance novice). In snowboarding, the gold medalists were Kianah Hyatt-Sikora of Calgary, Alberta (female slopestyle snowboarding) and Finn Finestone of Whistler, British Columbia (male slopestyle snowboarding).