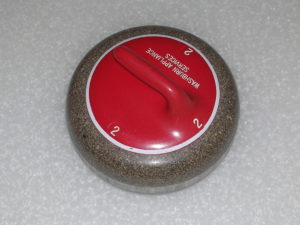 According to Ted Wyman of the Winnipeg Sun, Curling Canada has decided to increase the number of teams that will be at the 2021 Tim Hortons Brier and Scotties Tournament of Hearts from 16 to 18 in Calgary. There will be three wildcard spots per championship, and the wildcard play-in games have been cancelled after many provincial curling associations have cancelled their championships due to coronavirus. In the cases where provinces have cancelled their provincial championship, most are granting representation to the champion from 2020 instead.
The teams on the men's side that will benefit by Curling Canada's ruling are Calgary's Kevin Koe, Winnipeg's Mike McEwen, and Midland, Ontario's Glenn Howard. All three teams are ranked among the best in Canada in the Canadian Team Ranking System points.
The women's teams that will benefit by the ruling are Winnipeg's Tracy Fleury, and Mackenzie Zacharias, along with Edmonton's Kelsey Rocque. Zacharias is a rather new name on the Canadian curling scene as she won the gold medal in women's curling at the 2020 World Junior Curling Championship in Krasnoyarsk, Russia. Zacharias' team defeated South Korea 7-5 in the gold medal game this past February.
Curling Canada will have to make a decision with Kelsey Rocque's team, however. That is because Rocque has a new team in 2021. Dana Ferguson and Rachelle Brown, who won the Scotties in 2019 with Chelsea Carey, are now part of Rocque's team, replacing the front end of Rebecca Hebert and Jesse Marlow.