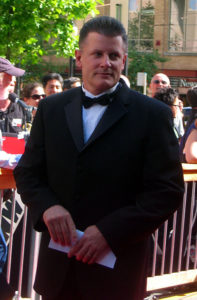 Marc Crawford of Belleville, Ontario has been named the interim head coach of the Ottawa Senators of the National Hockey League. Crawford takes over from Guy Boucher of Notre-Dame-du-Lac, Quebec.
The Senators become the fifth organization that Crawford has coached in the National Hockey League. He has previously coached the Quebec Nordiques/Colorado Avalanche, Vancouver Canucks, Los Angeles Kings and Dallas Stars. While with the Avalanche in 1996, Crawford guided Colorado to a Stanley Cup title as the Avalanche swept the Florida Panthers in four straight games.
This has been a tough season for the Senators. They currently have the least number of points in the National Hockey League with 49.
Ottawa is also clearly in a rebuild. At the trade deadline, they decided to trade three of their most highly skilled offensive players. That includes Mark Stone of Winnipeg, Manitoba, who was traded to the Vegas Golden Knights, Canadian Olympic gold medalist Matt Duchene, who was traded to the Columbus Blue Jackets and Ryan Dzingel, who was also traded to the Blue Jackets.
The Senators have 18 more regular season games left this season. It will be interesting to see if Crawford will be the full time head coach for Ottawa in 2019-2020 as the team enters a phase of clear development.