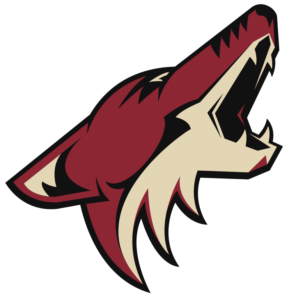 According to Pierre LeBrun of TSN on Monday, the Arizona Coyotes have signed left winger Drake Caggiula of Pickering, Ontario to a one-year contract worth $700,000. The Coyotes become Caggiula's third National Hockey League team. In addition to the Blackhawks, Caggiula has played for the Edmonton Oilers.
In 40 games in 2019-20, Caggiula had nine goals and six assists for 15 points. He also had 32 penalty minutes, one power-play point, one shorthanded point, 56 shots on goal, four faceoff wins, 16 blocked shots, 81 hits, 19 takeaways, and five giveaways. Then in the 2020 Stanley Cup Playoffs in Edmonton, Caggiula had one goal and two assists for three points in eight games. He also had two penalty minutes, eight shots on goal, two faceoff wins, three blocked shots, 33 hits, one takeaway, and three giveaways.
Caggiula's shorthanded point was an assist on a goal by Zack Smith of Maple Creek, Saskatchewan in a 4-1 Blackhawks win over the Montreal Canadiens. Caggiula also had a goal in the contest, for one of his three multi-point games of the season.
Caggiula initially signed with the Oilers as an undrafted free agent on May 7, 2016. Before playing at the National Collegiate Athletic Association level with the University of North Dakota, Caggiula played for the Stouffville Spirit of the Ontario Junior Hockey League.