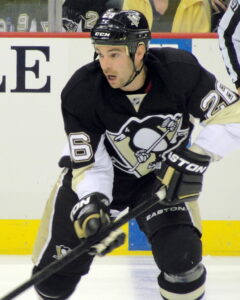 The Arizona Coyotes have a new general manager. On Sunday, Steve Sullivan of Timmins, Ontario was named the ninth general manager in the history of the Winnipeg Jets/Arizona Coyotes organization while the team has been in the National Hockey League according to Holger Stolzenberg of prohockeyrumors.com. Sullivan takes over from John Chayka of Jordan Station, Ontario, who was involved in a rift with Coyotes ownership and resigned.
Sullivan had been working in the Coyotes front office since 2014. He was originally their development coach from 2014 to 2016. Sullivan was then the Coyotes Director of Player Development from 2016 to 2017, and then the Coyotes assistant general manager over the last three seasons. Also since 2017, Sullivan was the general manager of the Tucson Roadrunners of the American Hockey League, the Arizona Coyotes' top minor league affiliate.
The name change comes at a time when the Coyotes are getting ready for the NHL restart. Arizona is set to play the Nashville Predators in the NHL qualifying round which begins on Sunday in Edmonton.
As a player, Sullivan played 16 seasons in the NHL with the New Jersey Devils, Toronto Maple Leafs, Chicago Blackhawks, Nashville Predators, Pittsburgh Penguins and Phoenix Coyotes from 1995 to 2013. In 1011 NHL regular season games, Sullivan had 290 goals and 457 assists for 747 points. He was a +93 with 587 penalty minutes, 221 power play points, 28 shorthanded points, 52 game winning goals and 2129 shots on goal.
Known as a defensive specialist while playing right wing, Sullivan led the NHL with eight shorthanded goals with the Blackhawks in 2000-01. That same season he had career highs in goals (34), and points (75). Sullivan also won the Bill Masterton Award for perseverance, dedication, and sportsmanship while with the Predators in 2008-09.