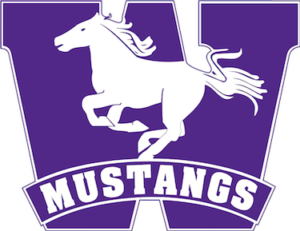 The Conference Finals are all set in the 2023 Canadian University Sport Football Playoffs. The University of Laval Rouge et Or will face the University of Montreal Carabins in the Dunsmore Cup, the University of British Columbia Thunderbirds will face the University of Alberta Golden Bears for the Hardy Trophy, the University of Western Ontario Mustangs will face the Wilfrid Laurier University Golden Hawks in the Yates Cup, and the St. Francis Xavier University X-Men will face the Bishop's University Gaiters in the Loney Bowl.
In the Canada West semifinals, the Thunderbirds beat the University of Manitoba Bisons 29-21. Thunderbirds wide receiver Sam Davenport of Abbotsford, British Columbia had six catches for 119 receiving yards. Also, the Golden Bears beat the University of Saskatchewan Huskies 40-17. Golden Bears quarterback Eli Hetlinger of Edmonton completed 16 of 24 passes for 279 yards and four touchdowns, while wide receiver Carter Kettyle of Grande Prairie, Alberta had six catches for 136 yards and one touchdown.
In the Ontario University Athletics Association semifinals, the Mustangs beat the Queen's University Golden Gaels 47-20. Mustangs quarterback Evan Hillock of Hamilton, Ontario had 308 passing yards, and Mustangs wide receiver Savaughn Magnaye-Jones of Hamilton had 10 catches for 128 yards and one touchdown. Meanwhile, the Golden Hawks beat the University of Windsor Lancers 21-14. Golden Hawks running back Quentin Scott of Brampton, Ontario had 20 rushes for 111 yards.
In the Reseau du Sport Etudiant du Quebec semifinals, the Rouge et Or beat the Concordia University Stingers 34-27 in double overtime. Edouard Arsenault of Montreal, Quebec had six catches for 143 receiving yards and two touchdowns. Meanwhile, the University of Montreal Carabins clobbered the University of Sherbrooke Vert et Or 54-3. Wide receiver Alexandre Jones Dudley of Laval, Quebec had 110 yards receiving.
In the Atlantic University Sports Organization, the X-Men beat the Saint Mary's University Huskies 36-20. Ben Harrington of Dartmouth, Nova Scotia had seven catches for 145 yards and two touchdowns. Meanwhile, the Gaiters beat the Mount Allison University Mounties 34-15. Quarterback Mason McGriskin of North Bay, Ontario had two touchdowns running, and one touchdown passing.