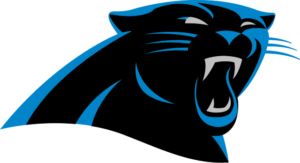 The Carolina Panthers improved to a record of three wins and zero losses on Thursday following a 24-9 win over the Houston Texans. However the biggest story of the game came in the second quarter when Panthers running back Christian McCaffrey injured his hamstring, and left the game. It is not known for how long McCaffrey will be out, but we do know that he will be out "a few weeks" according to Eric Edholm of Yahoo! Sports.
The next running back on Carolina's depth chart is Chuba Hubbard of Sherwood Park, Alberta. Hubbard was the Panthers' fourth round draft pick, 126th overall in the 2021 National Football League draft. The 22-year-old product from Oklahoma State chose the NFL over the CFL, where he was drafted in the fifth round, 43rd overall, by the Calgary Stampeders in the 2021 Canadian Football League National Draft.
On Thursday, Hubbard had 11 rushes for 52 yards, and three catches for 27 yards. The fact he will probably see regularly playing time in the Panthers' backfield over the next month makes him a fantasy asset. In three games this season, Hubbard has 19 rushes for 62 yards, and five catches for 31 yards.
The fact that the Panthers are 3-0 needs to be considered a surprise. Carolina's wins over Houston in week three or the New York Jets in week one was zero surprise, but their 26-7 win over the New Orleans Saints in week two was definitely a stunner.