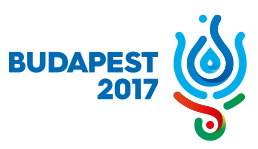 Team Canada has recorded its second consecutive victory in women's water polo at the 2017 World Aquatics Championship in Budapest, Hungary. On Thursday, Canada hammered Brazil 16-6 to close out Group A action with a record of two wins and one loss. A major reason for Team Canada's success was the offensive prowess of Calgary native Kyra Christmas, who notched five goals.
Christmas was one of four players to notch multiple goals for Canada. Shae Fournier of Calgary, Alberta notched a hat trick, while Elyse Lemay-Lavoie of Montreal, Quebec and Hayley McKelvey of Delta, British Columbia scored two goals each.
Team Canada finishes in second place in Group A. Italy won the group after going undefeated with a perfect record of three wins and zero losses. It is still not been determined yet who Canada will play in the opening round of the playoffs on Saturday, but it is expected to be New Zealand. The Kiwis finished Group B action with a record of one win and two losses, but could still be eliminated if South Africa hammers Spain. That is unlikely.
The Canadian men's water polo team meanwhile lost a tough game on Wednesday. Even though they were leading Kazakhstan 8-7 after three quarters, the Canadian team lost 10-9 in their second consecutive tight battle. (Canada tied Montenegro 8-8 on Monday). Team Canada will close out Group A action against Brazil on Friday.