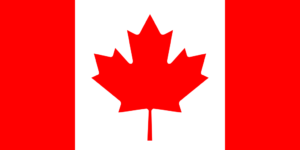 Christine De Bruin of Edmonton, Alberta and Kristen Bujnowski of London, Ontario won the silver medal in a women's World Cup bobsled in La Plagne, France on Saturday. For De Bruin, it was her fourth career World Cup medal as a Canadian pilot in women's bobsled.
De Bruin posted a second place time of two minutes, 1.64 seconds. Laura Nolte and Deborah Levi of Germany won the gold medal with a time of two minutes, 1.43 seconds. Stephanie Schneider and Leonie Fiebig of Germany won the bronze medal with a time of two minutes, 1.65 seconds.
De Bruin and Bujnowski reached the podium by 0.16 seconds over Canadian Olympic gold medalist Kaillie Humphries of Calgary, Alberta and Lauren Gibbs, who posted a time of 2:01.80. Humphries, who won the gold medal for Canada at the 2010 Olympic Winter Games in Vancouver and at the 2014 Olympic Winter Games in Sochi, finished in fourth place in France with Gibbs and now competes internationally for the United States of America.
In the 2019-20 women's World Cup standings, De Bruin is in fourth place with 762 points. Humphries leads with 834 points. Schneider is in second with 827 points and Mariama Jamanka of Germany is in third place with 770 points.
DeBruin's three prior World Cup medals in two-women came on January 5, 2019 in Altenberg, February 15, 2019 in Lake Placid and on December 14, 2019 in Lake Placid. The silver medal for De Bruin and Bujnowski will give them confidence as they prepare for the 2022 Olympic Winter Games in Beijing.