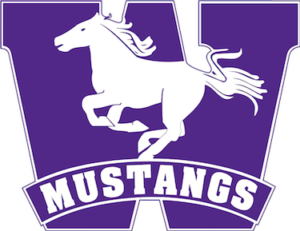 University of Western Ontario Mustangs quarterback Chris Merchant of Calgary, Alberta has been named the 2019 Hec Crighton Trophy winner. The award is presented annually to the top football player in Canadian university athletics.
Merchant completed 159 of 232 passes in eight regular season games for the University of Western Ontario this season. He had 2378 passing yards, 14 touchdowns and eight interceptions. Merchant also was proficient running the football. In eight games, he had 77 rushes for 438 yards, six touchdowns and zero fumbles.
On September 2, Merchant had a season high 355 yards in a 40-23 win over the Queen's University Golden Gaels. The next week he had 103 yards rushing and two rushing touchdowns in a 34-17 win over the University of McMaster Marauders.
Despite a perfect regular season as the Mustangs went 8-0, and a 30-24 win over the University of Waterloo Warriors in the Yates Cup semifinal, the University of Western lost 29-15 to the Marauders in the Yates Cup. The Marauders then lost 30-17 to the University of Calgary Dinos in the Mitchell Bowl.
This is the first time since 2012 that a player from Ontario University Athletics has won the Hec Crighton Trophy. That year Marauders quarterback Kyle Quinlan of South Woodslee, Ontario received the honour.
Since the award was first presented in 1967, Merchant is the sixth Mustangs player to win the Hec Crighton Trophy. The others are quarterback Jamie Bone of Halifax, Nova Scotia (1978), running back Greg Marshall of Guelph, Ontario (1980), running back Blake Marshall of Guelph, Ontario (1986), running back Tim Tindale of London, Ontario (1991 and 1993) and wide receiver Andy Fantuz of Chatham, Ontario (2005).