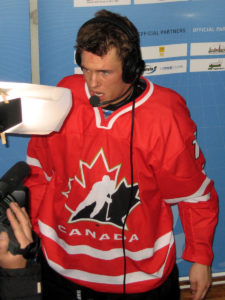 The Montreal Canadiens have traded Nick Cousins of Belleville, Ontario to the Vegas Golden Knights for a fourth round draft pick in the 2021 National Hockey League Entry Draft according to nhl.com. In an announcement made on Monday, Cousins now joins his fourth National Hockey League team. In addition to the Canadiens, Cousins has played for the Philadelphia Flyers and Arizona Coyotes.
Cousins played in 58 games with the Canadiens in 2019-20. He has nine goals and 13 assists for 22 points. Cousins is also a +1 with 33 penalty minutes, four power play points, 105 shots on goal, 14 faceoff wins, 28 blocked shots, 77 hits, 23 takeaways and 20 giveaways.
A centre, Cousins is currently expected to be on the Golden Knights fourth line, centering a line with Ryan Reaves of Winnipeg, Manitoba and Tomas Nosek. The Golden Knights have a very dangerous top six set of forwards at the moment, which are among the best in the NHL. Among the elite forwards on the Golden Knights top six are four Canadian born players. They are Paul Stastny of Quebec City, Quebec, Jonathan Marchessault of Cap-Rouge, Quebec, Reilly Smith of Mimico, Ontario and Mark Stone of Winnipeg, Manitoba.
The Golden Knights currently have a record of 34 wins, 22 regulation losses and eight losses in extra time for 76 points. They have a three point lead on the Edmonton Oilers for first place in the Pacific Division.