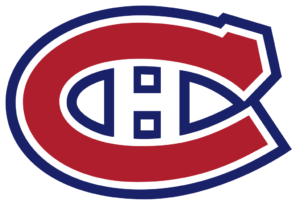 The Montreal Canadiens are in the 2021 Stanley Cup Finals. On Thursday, the Canadiens defeated the Vegas Golden Knights 3-2 in overtime at the Bell Centre in Montreal. With the win, the Canadiens defeated the Golden Knights four games to two in their best out of seven series.
Artturi Lehkonen of Piikkio, Finland scored the overtime winner at 1:39 of the extra period from Canadians Phillip Danault of Victoriaville, Quebec, and Brendan Gallagher of Edmonton, Alberta. For Lehkonen, it was his first career overtime winner in the Stanley Cup Playoffs, and second game winning goal of the 2021 playoffs after having zero game-winning goals in the 2021 regular season. Lehkonen's other game-winning goal of the 2021 playoffs came in a 5-1 Canadiens win over the Winnipeg Jets in game three of the North Division Finals. Interestingly that game-winning goal also came from Danault and Gallagher.
Canadian Olympic gold medalist Shea Weber of Sicamous, British Columbia opened the scoring with an unassisted power-play marker at 14:06 of the first period. Weber won the gold medal for Canada at the 2010 Olympic Winter Games in Vancouver and the 2014 Olympic Winter Games in Sochi. The other Canadiens goal scorer was rookie Cole Caufield.
Game one of the Stanley Cup Finals is Monday. Montreal will play either in Tampa Bay or New York. Montreal last reached the Stanley Cup Finals in 1993, when they beat the Los Angeles Kings.