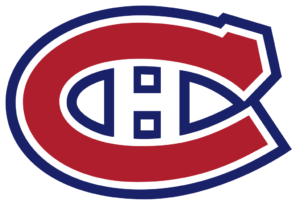 The Montreal Canadiens have forced a seventh and deciding game against the Toronto Maple Leafs in the North Division semifinals of the 2021 Stanley Cup Playoffs. On Saturday from the Bell Centre in Montreal, Quebec, the Canadiens beat the Maple Leafs 3-2 in overtime on a game-winning goal by Jesperi Kotkaniemi of Pori, Finland from Paul Byron of Ottawa, Ontario. Kotkaniemi's series tying goal came with four minutes and 45 seconds left in the first overtime period.
Two Canadians scored for the Canadiens. Two-time Canadian Olympic gold medalist Corey Perry of Peterborough, Ontario scored the first goal for the Canadiens at 5:26 of the third period on the power-play from Tyler Toffoli of Scarborough, Ontario to open the scoring, and then Toffoli scored at 6:43 of the third period on the power-play from Nick Suzuki of London, Ontario and Jeff Petry, to put Montreal up 2-0. Perry won an Olympic gold medal for Canada at the 2010 Olympic Winter Games in Vancouver, and the 2014 Olympic Winter Games in Sochi.
The Canadiens were trailing the Maple Leafs three games to one in the best out of seven series, but now find themselves all tied up at three games apiece. Game seven will now be back in Toronto on Monday night. In the rich history of the Canadiens/Maple Leafs series, only once before has Montreal and Toronto played in a seventh game. That was in 1964 in the Stanley Cup semifinals, as the Maple Leafs were victorious in seven games.