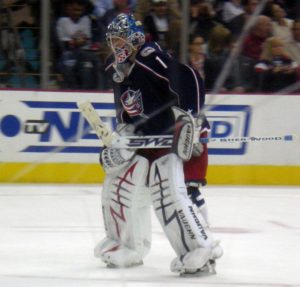 The Montreal Canadiens acquired goaltender Steve Mason of Oakville, Ontario and right winger Joel Armia from the Winnipeg Jets on Saturday. In addition to acquiring Mason and Armia, the Canadiens also received a seventh round draft pick in the 2019 NHL Entry Draft, a fourth round draft pick in the 2020 NHL Entry Draft. In return, the Jets received prospect defenseman Simon Bourque.
Armia played 79 games for the Jets in 2017-18. He had 12 goals and 17 assists for 29 points in the regular season. In the playoffs, he had two goals in 13 playoff games.
Mason had a record of 5-6-1 with the Jets in 2017-18. He had a goals against average of 3.24, save percentage of .906 and one shutout. A former Calder Trophy winner with the Columbus Blue Jackets in 2009, Mason will be counted on to backup Carey Price of Vancouver, British Columbia for the Canadiens.
On Saturday, the Jets acquired Laurent Brossoit of Port Alberni, British Columbia to backup Vezina Trophy finalist Connor Hellebuyck. He signed a one year deal worth $650,000. Last year, Brossoit struggled with the Edmonton Oilers as he had a record of 3-7-1, a goals against average of 3.24 and a save percentage of .883.
The Canadiens meanwhile decided to bring back Tomas Plekanec on Saturday. He signed a one year deal worth $2.25 million. Plekanec played 14 seasons for the Canadiens from 2003 to 2018 before being traded to the Toronto Maple Leafs on February 25. Last year with Toronto and Montreal, Plekanec had six goals and 20 assists for 26 points in 77 games.