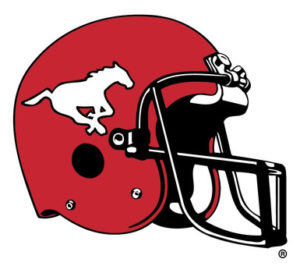 The Calgary Stampeders are the only team still undefeated during the 2018 Canadian Football League season. In week five, the Stampeders defeated the Ottawa Redblacks 27-3 to improve to a record of four wins and zero losses.
In Thursday's win which saw the Stampeders provide outstanding defense, two Canadians scored touchdowns for Calgary. Juwan Brescacin of Mississauga, Ontario had a 10 yard touchdown catch for Calgary from quarterback Bo Levi Mitchell in the second quarter which put the Stampeders up 14-0 and Lemar Durant of Vancouver, British Columbia had a 12 yard touchdown catch for Calgary from quarterback Nick Arbuckle which put the Stampeders up 27-3 in the fourth quarter.
Durant played his college career in Canada at Simon Fraser University in Burnaby, British Columbia. So far this season he only has three catches for 19 yards. Brescacin meanwhile now has nine catches for 130 yards. He is fifth on the Stampeders in receiving yards behind Kamar Jorden, DaVaris Daniels, Eric Rogers and Reginald Begelton.
In other action this past weekend, the Edmonton Eskimos improved to a record of three wins and two losses with a tight 16-15 win over the Toronto Argonauts in a defensive battle on Friday. Meanwhile, the British Columbia Lions came back from a 17-0 deficit to beat the Winnipeg Blue Bombers 20-17 on Saturday. The Lions are at two wins and two losses and the Blue Bombers are at two wins and three losses. Winnipeg is last in the Western Division despite having a points for and against ratio of +48.