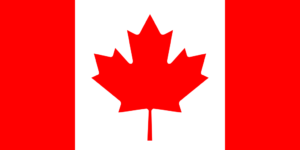 Team Canada pounded Team Scotland 22-3 at the 2018 World Lacrosse Championships in Israel on Saturday. It was Canada's second win in two days in the tournament after they defeated England 12-6 on Friday.
In Canada's win over Scotland, Canada was led offensively by Jeffrey Teat of Brampton, Ontario. Teat had a team high eight points as he notched one goal and seven assists. Two Canadian players had four goals each. They were Mark Cockerton of Oshawa, Ontario and Curtis Dickson of Port Coquitlam, British Columbia. Meanwhile Ben McIntosh of Coquitlam, British Columbia and Kevin Crowley of New Westminster, British Columbia each scored thrice and Joshua Byrne of New Westminster, British Columbia and Tre Leclaire of Surrey, British Columbia each scored twice. The Canadian players with a single goal besides Teat were Ian MacKay of Port Elgin, Ontario, Zach Currier of Peterborough, Ontario and Mark Matthews of Oshawa, Ontario.
The Canadian success could not continue on Sunday however as they lost 11-10 to the United States. Canada is currently in second place in the Blue Division with a record of two wins and one loss. The United States have a perfect record of three wins and zero losses. They have also beat the Iroquois Nationals 17-9 and Australia 19-1.
The Iroquois Nationals and Australia are Canada's final two opponents in the Blue Division. They play Iroquois on Monday and Australia on Tuesday.