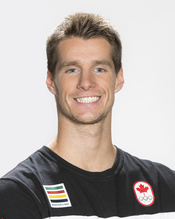 Canadian Olympic silver medalist Max Parrot of Cowansville, Quebec has been diagnosed with cancer at the age of 24. The type of cancer is Hodgkin's lymphoma, the same type of cancer that former Pittsburgh Penguins superstar and Canadian Olympic gold medalist Mario Lemieux of Montreal, Quebec was diagnosed with in 1993. Parrot was initially diagnosed with the disease on December 21.
Parrot won a silver medal in men's slopestyle snowboarding at the 2018 Olympic Winter Games in Pyeongchang. He will be taking the rest of the snowboarding season off. In addition to slopestyle snowboarding, Parrot is also a specialist in big air snowboarding.
Parrot competed in one World Cup competition during the 2018-19 season. He finished in eighth place in Beijing on November 24.
It should be noted that after Lemieux's diagnosis, the hockey great went on to play eight more seasons in the National Hockey League. He would win the Art Ross Trophy in 1996 and 1997, the Ted Lindsay Award in 1996, the Hart Trophy in 1996, represent the Penguins at the 1996, 1997, 2001 and 2002 NHL All-Star Game, and be a NHL First Team All-Star in 1996 and 1997. Lemieux would also win a gold medal for Canada at the 2002 Olympic Winter Games in Salt Lake City and the 2004 World Cup in Toronto,