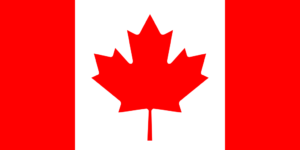 In most Olympic events, if you are ranked in the top two in the Olympic rankings list, it is good enough to qualify for an Olympic games. That is not the case for Canadian judokas Christa Deguchi of Lethbridge, Alberta and Jessica Klimkait of Whitby, Ontario in the women's 57 kilogram judo division. Both are elite in their sport and would be a medal threat for Canada at the 2020 Olympic Games in Tokyo, however Canada can only send one female judoka in the women's 57 kilogram division to the Olympic Games next year.
Klimkait currently leads the women's 57 kilogram Olympic rankings with 2035 points. Deguchi is second with 1980 points. Whoever has the most points by May 25, 2020, will represent Canada at the 2020 Olympic Games in Tokyo.
Klimkait also has the slight edge over Deguchi in the World Ranking List. Klimkait has 5210 points (ranked fifth) and Deguchi has 5020 points (ranked sixth).
This past weekend at the Paris Grand Prix in France, Deguchi defended her title from a year ago with a win over Klimkait in the gold medal match by a waza- ari. Deguchi was placed in Pool B in the competition and beat Natalia Golomidova of Russia, Kaja Kajzer of Slovenia and Momo Tamaoki of Japan. Klimkait was placed in Pool C in the competition and beat Telma Monteiro of Portugal, Ichinkhorloo Munkhtsedev of Azerbaijan and Automne Pavia of France. In the semifinals, Deguchi beat Jisu Kim of South Korea and Klimkait beat Enkhriilen Lkhagvatogoo of Mongolia.