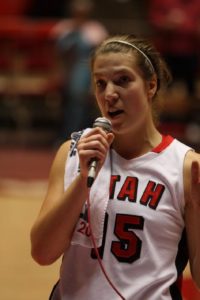 Team Canada came away with a World Series Final event victory in women's 3×3 basketball in Edmonton, Alberta on Sunday. The Canadian squad composed of Katherine and Michelle Plouffe of Edmonton, Alberta, Paige Crozon of Humboldt, Saskatchewan and Catherine Traer of Chelsea, Quebec.
Canada won both of their Pool A games. They beat the Czech Republic 19-7 and Poland 22-10 on Saturday, before beating Italy 15-14 in the semifinals and the United States 19-17 in the gold medal game. There was no bronze medal game. The United States beat Spain 21-11 in the other semifinal.
In the gold medal game, Michelle Plouffe led Team Canada with 10 points. Katherine Plouffe had five points, Crozon had three points and Traer had one point. A reminder unlike traditional basketball, in 3×3 basketball, any successful shot inside the arc is worth only one point, and any shot outside the arc is worth two points.
Also in the gold medal game, Michelle Plouffe and Crozon led Team Canada with five rebounds each. Katherine Plouffe led Team Canada with two key assists and Michelle Plouffe led Canada with two blocked shots.
This was the fourth World Series women's 3×3 basketball event victory this season. They also won events in Prague, Czech Republic, Bucharest, Romania and Montreal, Quebec. Canada's 610 total points this season was second only to France, which posted 770 points. With the win in Edmonton, there is no doubt that Team Canada is a gold medal contender in women's 3×3 basketball at the 2020 Olympic Games in Tokyo.