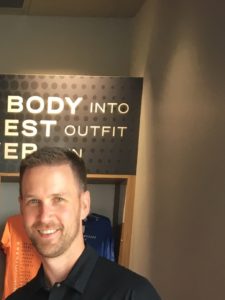 Team Canada won their first game of the 2021 World Mixed Doubles Curling Championship in Abderdeen, Scotland on Monday. Kerri Einarson of Gimli, Manitoba and Canadian Olympic gold medallist Brad Gushue defeated Spain's Oihane Otaegi and Mikel Unanue 8-6.
It was a horrendous start for Canada as Spain took a 4-0 lead after two ends. Einarson missed her first shot in the first end as her rock went right through the house, and then Gushue ran off the guard with his opening shot. Then Einarson was unable to knock out any of the Spanish stones out of the house as Spain picked up three. A second end steal then put Spain up by four.
However one must realize this is mixed doubles and it is frequent to see teams give up leads because so many rocks are in play. Canada picked up two points in the third end and then three points in the fifth end to tie the game at five. After Spain only got one point in the sixth end via the power play, Canada had a chance for three points with their power play in the seventh end. However, Einarson missed a simple takeout and Canada had to settle for a single point. In the eighth end, it was Spain's turn to miss their shots, and allowed Canada to steal a pair of points for the win. Canada will now play Germany and Hungary on Tuesday.