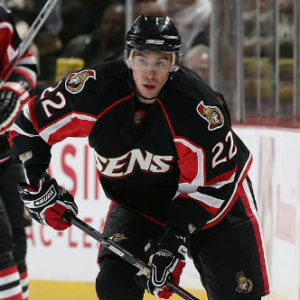 Team Canada has won the bronze medal in men's hockey at the 2018 Olympic Winter Games in Pyeongchang. On Saturday at the Gangneung Hockey Centre, Canada defeated the Czech Republic 6-4 in the bronze medal game.
The Canadian squad rebounded after a very difficult 4-3 loss to Germany in the semi-finals, where they were the heavy favourites. One could argue that the second period in which Canada played against Germany and were outscored 3-1 was one of the most despicable 20 minutes a Canadian team has ever played in international hockey history. The Canadian squad showed little commitment to defense as they constantly gave up odd man rushes and as a result lost to an inferior opponent. It is a little ironic because defense was the reason Canada won gold at the 2014 Olympic Winter Games in Sochi.
Germany is now guaranteed a silver medal and is their best result ever in men's hockey at the Olympic Winter Games. Twice before Germany has won Olympic bronze in men's hockey. The first time came at the 1932 Olympic Winter Games in Lake Placid and the second time came at the 1976 Olympic Winter Games in Innsbruck when they were known as West Germany. The Germans will play the Olympic Athletes of Russia at 9 pm on Saturday for gold.
Getting back to the bronze medal game, Canada had their best game from an offensive perspective at the 2018 Olympic Winter Games in Pyeongchang and pulled out the two goal win. Chris Kelly of Toronto, Ontario and Andrew Ebbett of Calgary, Alberta each scored twice, while the other Canadian goal scorers were Derek Roy of Rockland, Ontario and Wojtek Wolski of Toronto, Ontario who each scored once. Three other Canadians had two assists–Rob Klinkhammer of Lethbridge, Alberta, Cody Goloubef of Oakville, Ontario and Brandon Kozun of Calgary, Alberta.