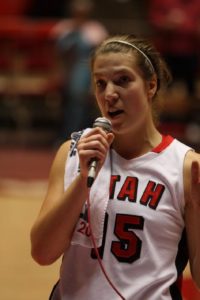 Team Canada won the gold medal on Saturday in the Women's 3×3 basketball series in Prague, Czech Republic. In the gold medal game, Canada defeated Poland 19-14.
The Canadian team was comprised of Katherine and Michelle Plouffe of Edmonton, Alberta, Paige Crozon of Humboldt, Saskatchewan and Mariah Nunes of Ajax, Ontario. In the gold medal game, Michelle Plouffe led Team Canada with 11 points, three drives and two blocked shots. Katherine Plouffe led Team Canada with four key assists and Nunes led Team Canada with six rebounds.
During the tournament, Canada went undefeated in Pool B action after defeating Spain 12-9, Belarus 21-14 and Hungary 21-15. They then beat Russia 16-10 in the semifinals to advance to the finals.
It was the third time this year that Canada reached the podium in 3×3 basketball women's series event. They were second in Poitiers, France on July 6 and third in Lignano, Italy on July 14.
In the world series event in Poitiers, Canada's Katherine Plouffe, Paige Crozon, Catherine Traer of Ottawa, Ontario and Brittany Johnson of Toronto, Ontario went through Pool A with a record of two wins and one loss. They beat France 15-12 and the Netherlands 18-9, while losing to Belarus 17-15. The 2-1 record was strong enough to win Pool A and go directly to the semifinals. There they beat the Netherlands again 21-16 before losing to the Czech Republic 21-19 in the gold medal game.
In the world series event in Ligano, Canada won Pool B with three wins over Hungary (15-13), the Netherlands (16-12) and the Ukraine (14-7), before losing to Spain 17-13 in the semifinals and capturing bronze. The Canadian team comprised of Nunes, Katherine Plouffe, Crozon and Johnson. Women's 3×3 basketball will make its Olympic debut at the 2020 Olympic Games in Tokyo.