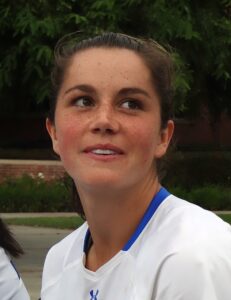 For the second time in the history of Olympic soccer, Canada has won a gold medal. On Friday in the gold medal game of the women's soccer tournament at the 2020 Olympic Games in Tokyo in 2021, the Canadian women's soccer team made global sports headlines by beating Sweden 3-2 on penalty kicks after reaching penalties deadlocked at one goal apiece. It was arguably the biggest moment in Canadian women's sports history and should be considered among the top five biggest sports moments in Canadian history.
With Sweden leading Canada 1-0 at halftime, Canada tied the gold medal game at one on a successful penalty kick by Jessie Fleming of London, Ontario. Then with the game tied at one and the game needing to go to penalties to decide the Olympic gold medalist, the Canadian goal scorers were Fleming, Deanne Rose of New Tecumseth, Ontario, and Julia Grosso of Vancouver, British Columbia.
Once before Canada has won the Olympic gold medal in men's soccer. That took place back at the 1904 Olympic Games in St. Louis. Team Canada defeated two teams from the United States in placing first. The Canadian team was represented by Galt F.C. and the Olympic tournament's two leading goal scorers were Alex Hall of Toronto, Ontario, and Tom Taylor of Galt, Ontario, who had three goals each. Galt became part of Cambridge, Ontario starting in 1974.
In Tokyo, the gold medal for the Canadian women was more challenging. Along the way, they beat Chile 2-1, and tied Japan and Great Britain 1-1 in Group E action. Then they beat Brazil 4-3 on penalties in the quarterfinals, and the United States 1-0 in the semifinals. The United States won bronze after their 4-3 win over Australia.
This was also the third straight Olympic Games Canada earned a medal in women's soccer. They also won bronze at the 2012 Olympic Games in London, and at the 2016 Olympic Games in Rio de Janeiro.