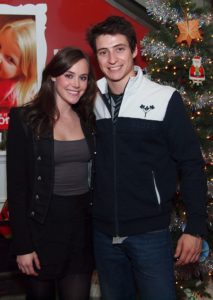 Team Canada has won its first gold medal at the 2018 Olympic Winter Games in Pyeongchang. The Canadian team of figure skaters Patrick Chan of Ottawa, Ontario (men's singles), ice dancers Tessa Virtue and Scott Moir of London, Ontario, pairs figure skaters Meagan Duhamel of Sudbury, Ontario and Eric Radford of Winnipeg, Manitoba and ladies singles figure skaters Kaetlyn Osmond of Marystown, Newfoundland and Gabrielle Daleman of Toronto, Ontario teamed up to produce Olympic gold with 73 points.
The Olympic Athletes from Russia won the silver medal with 66 points and were followed by the United States at 62 points.  All of the Canadian figure skaters will now compete in their respective events with hopes of bringing home more Olympic hardware.
Canada's best chance for another Olympic medal is clearly from Virtue and Moir who will battle Gabriella Papadakis and Guillaume Cizeron of France. In a very interesting move, Papadakis and Cizeron skipped the Olympic team competition so they could focus on the ice dance competition where Virtue and Moir will be the main rivals.
There is no doubt that team figure skating is still in its infancy. It does not take place at the World Figure Skating Championships, however there have been five ISU World Team Trophy in Figure Skating Events with all of them taking place in Tokyo, Japan. Canada won silver in 2009 and 2013, and bronze in 2012.