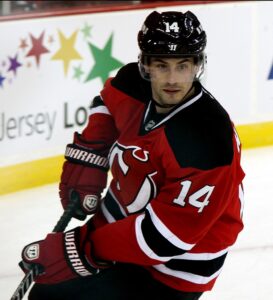 There is no doubt it has been a struggle for Team Canada to date at the 2021 World Men's Hockey Championship in Riga, Latvia. Canada lost its first three games–2-0 to host Latvia, 5-1 to the United States, and 3-1 to Germany.
However, on Wednesday, there were some signs that Canada was going to turn things around. They won their first game of the tournament by beating Norway 4-2.
It was an excellent game for Canada's top line of Connor Brown of the Ottawa Senators, Andrew Mangiapane of the Calgary Flames, and Adam Henrique of the Anaheim Ducks. Brown of Etobicoke, Ontario had one goal and two assists for three points, Henrique of Brantford, Ontario had two goals and one assist for three points, and Mangiapane of Bolton, Ontario scored the game-winning goal.
Another Canadian player who had a notable game was Owen Power of Mississauga, Ontario. The University of Michigan defenseman who is projected to be the first-round pick in the 2021 National Hockey League Entry Draft notched two assists.
Canada has three more games left in Group B. They play Kazakhstan on Friday, Italy on Sunday, and Finland on Tuesday. Due to the slow start, the margin of error for Team Canada throughout the rest of the tournament is minimal.