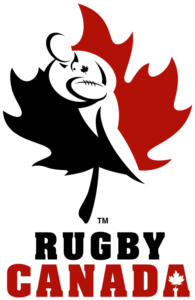 Team Canada won the bronze medal in girls rugby sevens at the 2018 Youth Olympic Games in Buenos Aires, Argentina on Monday. It was Canada's ninth medal at the Youth Olympic Games to date. They have won three silver medals and six bronze medals.
Canada finished round robin action in girls rugby sevens with a record of three wins and two losses. They defeated Kazakhstan 24-15 on October 13 on tries by Taylor Black of Oakville, Ontario, Olivia de Couvreur of Ottawa, Ontario, Madison Grant of Cornwall, Ontario and Carmen Izyk of High River, Alberta. Also on October 13, Canada beat Tunisia 50-7 on three tries by Kendra Cousineau of Port Colborne, Ontario, two tries by Grant and one try each by Maggie Mackinnon of Sooke, British Columbia, de Couvreur and Izyk.
Canada's third round robin win came in a 27-10 win over Colombia on October 14. The Canadians who recorded tries were Delaney Aikens of Briercrest, Saskatchewan, who had two tries, while Aliesha Lewis of Guelph, Ontario, Keyara Wardley of Vulcan, Alberta and Black each had one try. Canada then ended round robin action on Sunday with a 20-5 loss to New Zealand and a 33-19 loss to France.
By finishing in third place after the round robin, Canada played Colombia (who finished in fourth place) in the bronze medal game. Team Canada came away with a narrow 24-19 win over Colombia. The Canadians with tries were Grant (with two), Black and Izyk. New Zealand beat France 15-12 in the gold medal game.
Canada is now tied for 17th place in the medal standings with Colombia, Mexico, Egypt and Turkey. Russia leads the medal standings with 49 medals.