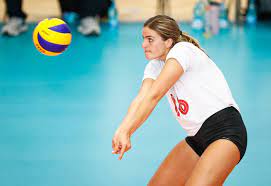 Canada has upset Serbia in the 2023 Women's Volleyball Nations League in Antalya, Turkey. On Sunday, Canada won in five sets by a score of 18-25, 28-26, 25-23, 18-25, 15-12 to improve to a record of two wins and two losses.
Serbia is a superpower in women's volleyball as they have won the last two Women's World Volleyball Championships in Yokohama, Japan in 2018, and in Appledoorn, Netherlands in 2022. Serbia beat Italy five years ago in the final and Brazil in the final last year. Serbia also won the silver medal at the 2016 Olympic Games in Rio de Janeiro and the bronze medal at the 2020 Olympic Games in Tokyo in 2021.
However on the weekend, Serbia struggled mightily. In addition to being beaten by Canada, they lost to the United States, Turkey, and Poland, and now finds themselves one of four nations with a record of zero wins and four losses. They are joined by the Netherlands. South Korea and Croatia.
In Canada's remarkable win over Serbia on Sunday, three Canadians reached double digits in points. Outside hitter Hilary Howe had 24 points (18 attack points and six points from the block), outside hitter and captain Alexa Gray of Lethbridge, Alberta had 23 points (20 attack points, two aces, and one block point), and middle blocker Emily Maglio of Cranbrook. British Columbia had 10 points (six attack points, three block points, one ace).
Canada is currently in ninth place out of 16 teams with six points. The top eight teams make the final round. Canada next plays China in Hong Kong on June 13.