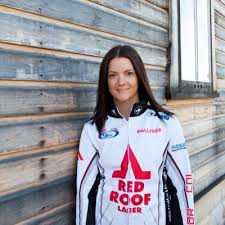 After a horrendous start for Team Canada at the 2021 Women's World Curling Championship in Calgary, the Manitoba-based squad skipped by Kerri Einarson of Grimli, won both of her games on Tuesday. In the morning, Canada defeated Italy 10-4, and in the evening, Canada defeated Scotland 6-5 in 11 ends.
Team Canada had lost five of their first six games of the Women's World Curling Championship. Their struggles were highlighted by an embarrassing 6-2 loss to Germany on Monday. Due to coronavirus, Germany only has a three-person team.
However, momentum started to change for Canada on Monday when they defeated South Korea convincingly 8-4. Canada's other win at the World Championship was also in convincing fashion as they defeated the Czech Republic 9-2 on Friday.
The Canadian win over Scotland was very significant, as the Scottish team is skipped by Eve Muirhead, the 2013 world champion. Muirhead had one bad end as the Canadian team put pressure on Scotland in the eighth end while Scotland had the hammer, and came away with a critical steal of three points to take a 5-3 lead and the momentum. Scotland picked up a single in the ninth and stole one in the 10th, but the 11th end was generally wide open and allowed Canada to win by a point.
At four wins and five losses, Canada has four more round robin games left. They play Estonia on Wednesday, Japan and Denmark on Thursday, and China on Friday. There is simply no more margin of error in any of the four games if Canada wants to qualify for the playoffs of the World Women's Curling Championship and qualify for the 2022 Olympic Winter Games in Beijing.