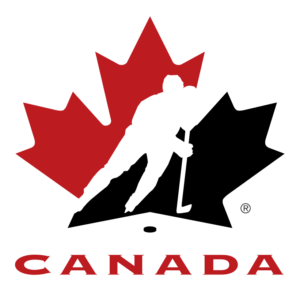 Team Canada is in the semifinals of the 2021 World Men's Hockey Championship in Riga, Latvia. On Friday, Canada defeated Russia 2-1 in overtime in one of four quarterfinal matches. They will next play the United States.
Canada came back to beat the Russians, who were considered the favourites. Yevgeni Timkin scored first for the Russians at 14:32 of the second period from Dmitri Orlov of the Washington Capitals and Vladislav Kamenev. Then in the third period, Team Canada tied the game up as Anaheim Ducks center Adam Henrique of Brantford, Ontario scored from Ottawa Senators right winger Connor Brown of Toronto, Ontario, and Ducks left winger Maxime Comtois of Longueuil, Quebec at 5:03 in the final regulation stanza. The Henrique goal came on the power play as St. Louis Blues star Vladimir Tarasenko had taken a minor penalty for high-sticking.
Then in overtime, Canada won the game as Calgary Flames left winger Andrew Mangiapane of  Bolton, Ontario scored on a highlight reel pass from Detroit Red Wings defenseman Troy Stecher of Richmond, British Columbia. The game-winner on Russian goaltender Sergei Bobrovsky of the Florida Panthers came at 2:12 of the extra period.
Mangiapane has been a huge difference for Team Canada. Without him in the lineup, Canada had a record of zero wins and three losses and was struggling mightily offensively as they only had two goals in three games. In the five games Mangiapane has played, Canada has had 19 goals. The other semifinal will have Finland against Germany.