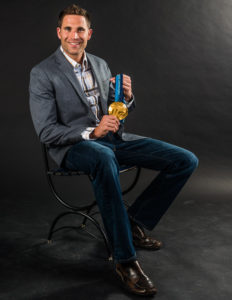 Team Canada has reached the gold medal game in mixed doubles curling. On Sunday, Canada defeated Norway 8-4 and will play Switzerland in Tuesday's final (4am MT). It will be the very first gold medal game in the history of mixed doubles curling at the Olympic Winter Games.
In the semi-final game between Canada and Norway, John Morris was fabulous in the first half of the game, while Kaitlyn Lawes struggled. Morris made a phenomenal double takeout in the first end that helped Canada get a deuce. Team Canada could actually have got more, but Lawes was heavy with her final stone and went right through the house.
Lawes meanwhile only curled under 50% in the first half of the contest, but improved significantly in the second half as Canada took momentum. In the sixth end, Lawes slightly bumped a Norway stone that was on the button to give Canada shot rock. Canada would steal a key two points and take a 5-2 lead.
Then in the seventh end, with Canada leading 5-4, Lawes and Morris each put pressure on Norway with excellent draws to begin the end, which helped set up an end where Canada scored three points. Canada got revenge against a Norwegian squad that is the only team to beat Canada in the mixed doubles curling tournament to date. Norway beat Canada 9-6 to begin the mixed doubles tournament last Wednesday.
Switzerland meanwhile beat the Olympic Athletes from Russia 7-5 in the other semi-final. Norway will play the Olympic Athletes from Russia in the bronze medal game on Monday at 5pm MT.