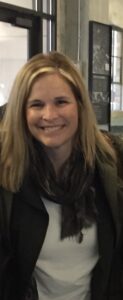 Team Canada reached the playoffs of the 2023 World Mixed Doubles Curling Championships in Gangneung, South Korea on Wednesday. The Canadian team of Canadian Olympic gold medalist Jennifer Jones of Winnipeg, Manitoba and Brent Laing of Meaford, Ontario won twice over the last 24 hours to improve their overall record to seven wins and one loss. They defeated Denmark 8-2 and then Hungary 8-7. Jones won her Olympic gold medal in women's curling at the 2014 Olympic Winter Games in Sochi. 
It was a dominant second half of the game for Canada against a Denmark squad comprised of Jasmin Lander and Henrik Holtermann. After five ends, Canada had a narrow 3-2 lead when they picked up two points with the hammer in the sixth end and then stole three points in the seventh end.
In Canada's win over the Hungarian duo of Linda Joo and Lorinc Tatar, it was significantly more closer. Hungary actually played extremely well and were even with the Canadians at seven points apiece after eight ends. In the ninth end, Hungary actually had the hammer, but a poor shot by Joo at the end of the game gave Canada the one point win.
Canada can still clinch first place in Group A with a win over South Korea on Thursday and an Estonia loss to the Netherlands. In addition to Canada, Estonia (7-1) and Scotland (6-2) have qualified for the playoffs. In Group B, five teams are battling for three spots. Japan leads the way at 7-0. They are followed by the United States at 6-1, Norway and Switzerland at 5-2, and Turkey at 4-3.