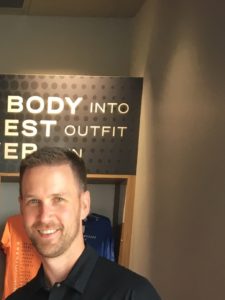 Team Canada has won five of its first six games of the 2018 World Men's Curling Championship in Las Vegas, Nevada. The Canadian team skipped by Brad Gushue has beaten Russia, Switzerland, Japan, South Korea and Italy and lost to Scotland after the first four days of competition.
Canada has been tested by Russia, Italy and South Korea in their victories and handled Switzerland and Japan rather easily. Canada could have been beaten by the Italians but Italian fourth player Amos Mosaner missed on a double takeout attempt and allowed Team Canada to steal a point in the 10th end for an 8-7 win on Monday afternoon.
Canada was also tied with Russia at five points apiece on Saturday after seven ends before coming away with a 7-6 win. In their game against South Korea on Tuesday, Korea's Kim Chang-min made an impressive takeout with only four seconds left on the clock to tie the game before Canada won 7-6 in 11 ends.
In Canada's wins over Switzerland and Japan, they were dominant in the first half of the game and cruised to victory. In their win over Switzerland, they had a 7-1 lead after five ends en route to a 7-2 win and in their win over Japan they had a 7-2 lead en route to a 9-2 win.
The Canadians are one of four nations with one loss. They are joined by Scotland (5-1), Sweden (6-1) and Norway (6-1). The Norwegians, skipped by Steffen Walstad, are in first place after a 5-3 win over Sweden on Tuesday. Scotland's only loss came to Sweden in a 7-6 result on Sunday. Norway's only loss to date was a 10-8 result to Russia on Monday.