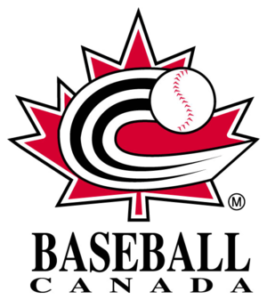 Team Canada got off to a marvelous start at the 2021 Americas Olympic Baseball Qualifier in West Palm Beach, Florida on Monday. Three Canadian pitchers combined for a no-hitter in a 7-0 win over Colombia in their opening game of the tournament.
The Canadian pitchers who combined for the no-no were Andrew Albers of North Battleford, Saskatchewan, Brendan McGuigan of Corner Brook, Newfoundland, and Ben Onyshko of Winnipeg, Manitoba. Albers threw seven perfect innings, where he had seven strikeouts. McGuigan and Onyshko then combined for two no-hit innings, where they had two strikeouts each.
Colombia had four base runners in the contest. In the first inning, two Colombian batters reached base due to a hit by pitch and fielder's choice. Then in the ninth inning, two Colombian batters reached base due to a Canadian error and walk.
Offensively, the big Canadian hit came from Jacob Robson of London, Ontario, who had a bases loaded triple in the second inning. Then in the seventh inning, Eric Wood of Toronto, Ontario closed out the scoring with a solo home run which put Canada up by a converted touchdown.
Canada next plays Cuba on Tuesday and then Venezuela on Wednesday. On Monday, Venezuela beat Cuba 6-5. In Group A action, the United States beat Nicaragua 7-1 and Dominican Republic 5-2. The winner of the eight-team tournament goes to the 2020 Olympic Games in Tokyo in 2021, while the second and third place teams go to a second-chance qualifier in Mexico at the end of June.
This past weekend, Canada was unable to qualify for the 2020 Olympic Games in Tokyo in 2021 in men's 3×3 basketball. After beginning the tournament at two wins and zero losses, Team Canada lost games to Austria and Latvia, and were unable to proceed to the quarterfinals as a result.