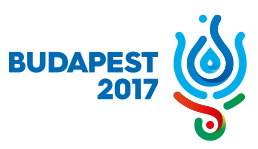 Team Canada delivered a comeback for the ages on Monday at the 2017 World Men's Water Polo Championships in Budapest, Hungary. Trailing 8-4 against Montenegro with five minutes left, Team Canada scored four unanswered goals and salvaged an 8-8 tie, in one of the biggest moments in Canadian men's water polo history.
The Canadians were led on the scoresheet by Reuel Mark D'Souza of Port Coquitlam, British Columbia and George Torakis and Nicolas Constantin-Bicari, each of Montreal, Quebec, who scored two goals each. Torakis notched the equalizer with only 21 seconds left. The other Canadian goal scorers were Calgarians Devon Thumwood and Aria Soleimanipak.
This was Canada's first game of the tournament. The tie is huge for the Canadian men's water polo program because Montenegro has finished in fourth place at the last three Olympic Games, won the European Championship in 2008 and the World League in 2009. The draw will also boost Canada's confidence in their preparation to qualify for the 2020 Olympic Games in Tokyo.  
Brazil meanwhile leads Group A with two points after defeating Kazakhstan 6-2. Canada plays Kazakhstan on Wednesday (10:50 am MT) and Brazil on Friday (9:30 am MT). Other results on Monday had Italy over France 18-9, Greece over Spain 8-7, Serbia over South Africa 21-5, Croatia over the United States 12-7 and Hungary over Australia 13-3.
A major reason why Hungary is hosting the 2017 World Aquatics Championships is because of their great success in men's water polo. The Hungarians have won nine Olympic gold medals and 15 medals overall to lead all nations.