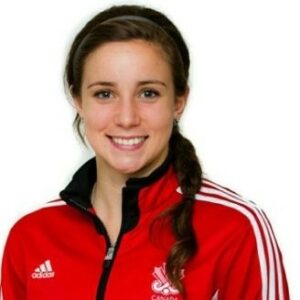 Team Canada improved to a record of two wins and one loss in women's field hockey at the 2023 Pan American Games in Santiago, Chile. On Monday, Canada defeated Mexico 5-0 to finish in second place in Pool B. Defender Karli Johansen of North Vancouver, British Columbia registered the hat trick as she scored in the 13th, 33rd, and 56th minutes.
Two more Canadians scored for Canada. Sara McManus of Tsawwassen, British Columbia scored in the 19th minute, and Audrey Sawers of North Vancouver scored in the 39th minute. It was also a key game for Canadian goalkeeper Rowan Harris of Ottawa, Ontario, who had the shutout.
Canada will next play Argentina in the semifinals on Thursday. This will be a tough game for the Canadians, because Argentina has looked marvelous so far. They have outscored their opponents after three games, 34-1. Argentina has beaten Uruguay 8-0, the United States 5-1, and Trinidad and Tobago 21-0. The Argentinian star so far has been Olympic silver medalist Agustina Gorzelany, who has a remarkable 10 goals in only three games. Six of the goals came against Trinidad and Tobago.
The other semifinal will be the United States versus Chile. The winner of the Olympic women's field hockey tournament at the 2023 Pan American Games will participate at the 2024 Olympic Games in Paris.