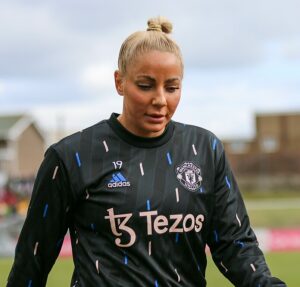 After a 0-0 tie with Nigeria in their first game of the 2023 FIFA Women's Wold Cup in Melbourne, Australia on Friday, Team Canada improved to a record of one win and one draw on Wednesday with a 2-1 win over Ireland from Perth, Australia. Only one Canadian scored a goal in the contest. The goal came from winger Adriana Leon of Mississauga, Ontario in the 53rd minute to break a 1-1 deadlock.
This was Leon's 29th goal for Canada in 98 games. She made a key contribution to the Canadian team that won a gold medal at the 2020 Olympic Games in Tokyo in 2021. Leon scored in Canada's 1-1 tie with Great Britain in Group E play.
Ireland opened the scoring on Wednesday. In the fourth minute, Katie McCabe became the first Irish player ever to score a goal in the Women's World Cup. It came on a corner kick. Canada then tied the game on an Irish own goal in the fifth minute of extra time in the first half.
It should be noted that the Canadian women were able to achieve something that the Canadian men were unable to at the 2022 World Cup, and that was win a game. Yet, the Canadian men's soccer team was named the 2022 Canadian Press Team of the Year, when they were outscored 7-2 in three games, and were critically awarded over Canada's Davis Cup team which was victorious for the first time in 123 years.
With the win, Canada is in first place in Group B with four points. However, Australia, who is in second place with three points, has played one less game than Canada. Australia plays Nigeria on Thursday and Canada on Monday.