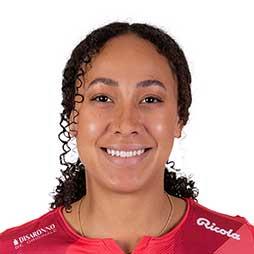 Team Canada has improved to a record of three wins and two losses in the Women's Olympic Volleyball Qualifier in Ningbo, China. On Thursday night in Canada (Friday afternoon in China), Team Canada beat Team Ukraine 25-22, 23-25, 25-12, 25-11.
Three Canadians reached double digits in points. Canadian captain and outside hitter Alexa Gray of Lethbridge, Alberta led the Canadian team with 24 points (20 attack points, three aces and one block point). Middle blocker Emily Maglio of Cranbrook, British Columbia had 13 points (eight attack points and five block points), and Kiera Van Ryk of New Westminster, British Columbia had 12 points (11 attack points and one block point). Setter Brie King of Langley, British Columbia, meanwhile, led Canada with four aces.
Despite the win, Canada currently remains in fifth place in the eight team tournament with the top two teams qualifying for the 2024 Olympic Games in Paris. There are four teams at one loss each. Serbia and the Dominican Republic are at four wins and one loss. Meanwhile China and the Netherlands are at three wins and one loss. The only loss in the tournament to date for China and the Netherlands came against Canada. Serbia lost their first match also on Thursday in Canada (Friday morning in China), as they were beaten 25-23, 18-25, 25-23, 25-17 by the Dominican Republic. The only loss for the Dominican Republic came against the Czech Republic last Saturday, as they were beaten 25-21, 21-25, 25-21, 24-26, 15-12.