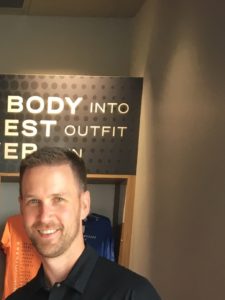 Team Canada, skipped by Canadian Olympic gold medalist Brad Gushue of St. John's, Newfoundland, improved to a record of six wins and two losses at the 2023 World Men's Curling Championship in Ottawa, Ontario on Wednesday. They defeated South Korea 9-4 in the morning draw and then beat the United States 9-6 in the evening draw.
In the morning draw, Canada dominated South Korea in the second half of the contest. The first half of the game was relatively even. South Korea won the draw to the button in order to get the last stone in the first end, and the game was tied at two points apiece after five ends. Then Team Canada scored three points in the sixth end and four points in the eighth end for a dominant five-point win. This game only went eight ends.
In Canada's win over the United States, Canada got off to a great start in the battle of Olympic gold medalists. They scored three points in the second end due to a sweeping error to Team USA and were in complete control thereafter. Gushue won a gold medal for Canada at the 2006 Olympic Winter Games in Turin, and Team USA's skip John Shuster won a gold medal at the 2018 Olympic Winter Games in Pyeongchang.
Canada is currently in fourth place in the standings. They are behind Switzerland (8-1), Norway (7-1), and Sweden (7-1).