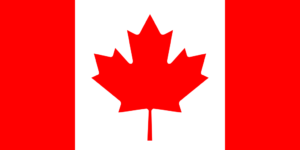 Team Canada has improved to a record of one win and one loss at the 2023 Women's World Water Polo Championships in Fukuoka, Japan. On Tuesday, Canada defeated New Zealand 13-11. The Canadians lost their first game by a score of 11-10 to Hungary on Sunday.
In Canada's win on Tuesday, Shae La Roche of Calgary, Alberta led the Canadian team with a hat trick. Canadian players with two-goal games were Blaire McDowell of Regina, Saskatchewan, Kindred Paul of Spruce Grove, Alberta, and Hayley McKelvey of Delta, British Columbia. Meanwhile, Axelle Crevier, Serena Browne and Elyse Lemay-Lavoie of Montreal, Quebec, and Emma Wright of Lindsay, Ontario, each scored once.
It was a very strong first quarter for Canada as they scored seven goals. Canada also played exceptionally defensively in the third quarter as they did not allow a single goal.
Hungary currently leads Group D with a record of two wins and zero losses. In addition to their 11-10 win over Canada, Hungary defeated Japan 26-21. Japan will be Canada's final Group D opponent on Thursday at 4 AM MT. New Zealand, like Canada, is also 1-1 as they beat Japan 17-16. The top two teams from each group advance to the quarterfinals. There are five teams undefeated at two wins and zero losses to date. Joining Hungary, are Italy, Greece, the United States and the Netherlands.